A change of pace and altering our business.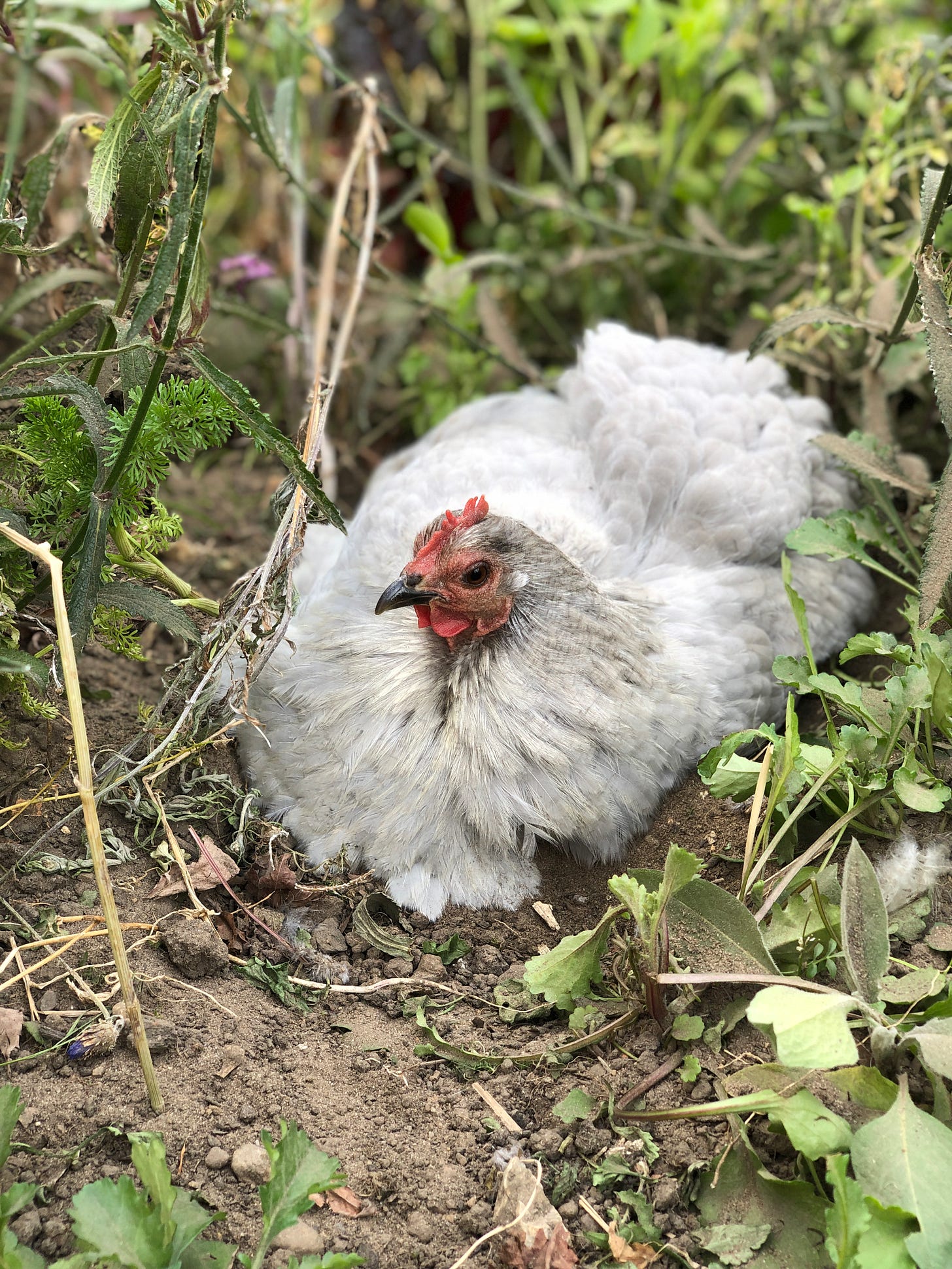 Hello my dear friends, so I have lots of photos to share with you in this post! Hopefully they will put a spring in your step! I'm working on the garden right now to make it pretty and useful so when this is all over you can come for a visit.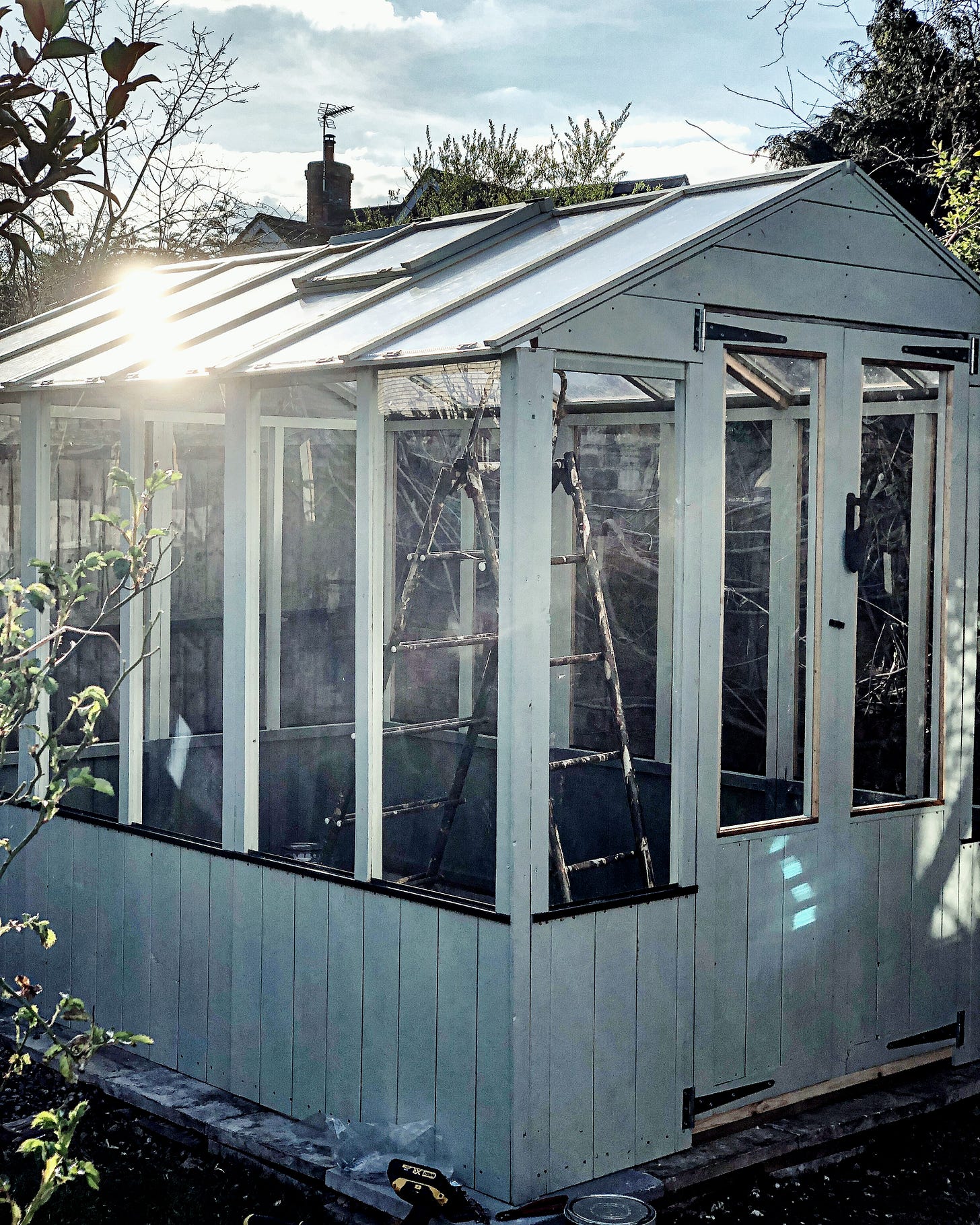 The new greenhouse is up… thank god… at last, it was a flipping nightmare but I'm incredibly happy with it now. My daughter helped me paint it in Farrow & Ball Vert de terre. It's one of my favourite shades and works with everything in the garden.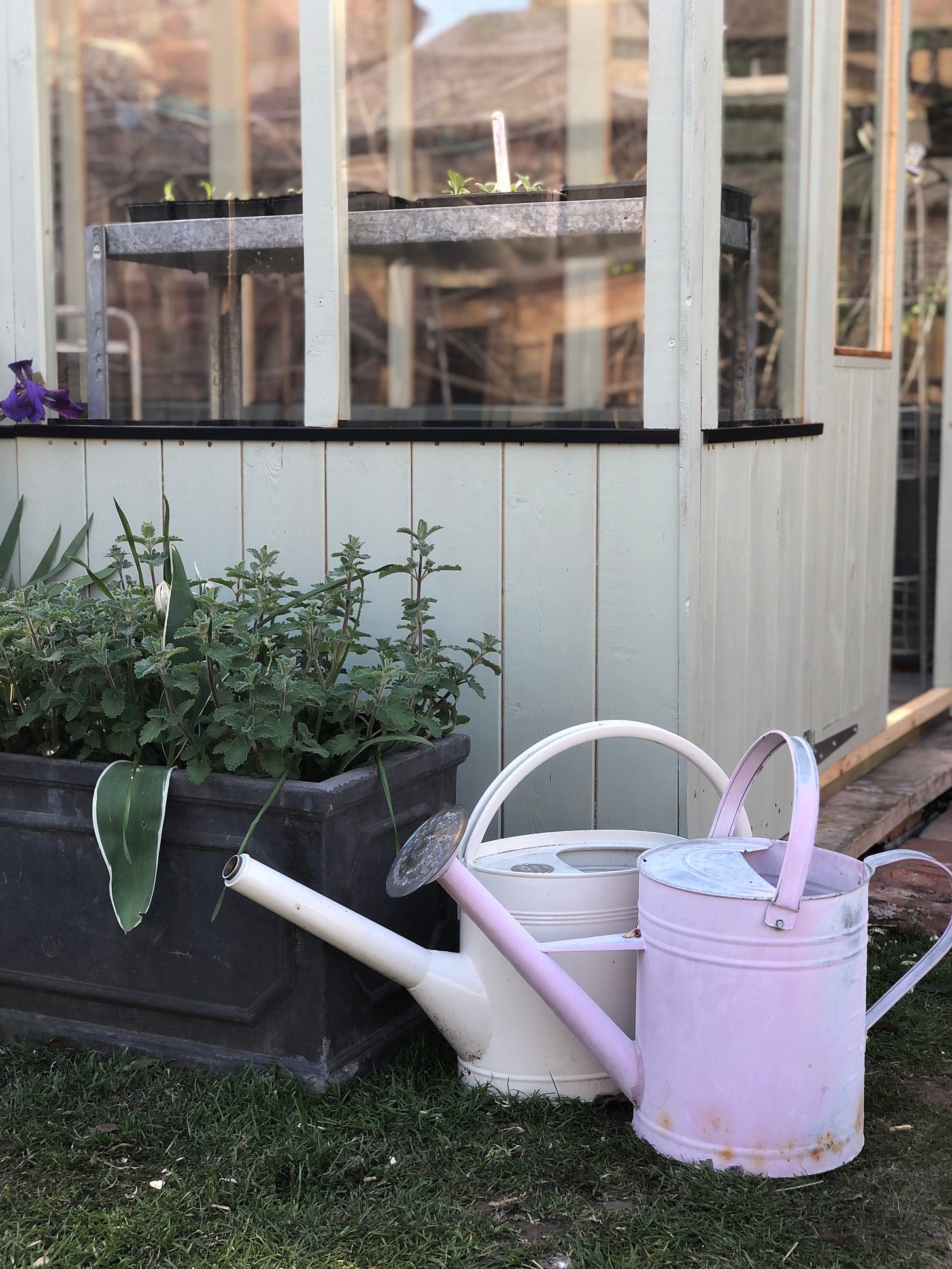 I've started moving seedlings in here that I'd started in the garden room. When lockdown is over I'll buy the stones for the flooring and some pieces to style it up a bit. I'd love one of those tiny french antique chandeliers hanging inside! No it's not extreme, there is no harm in having something beautiful as well as functional, at least that's what I tell my husband.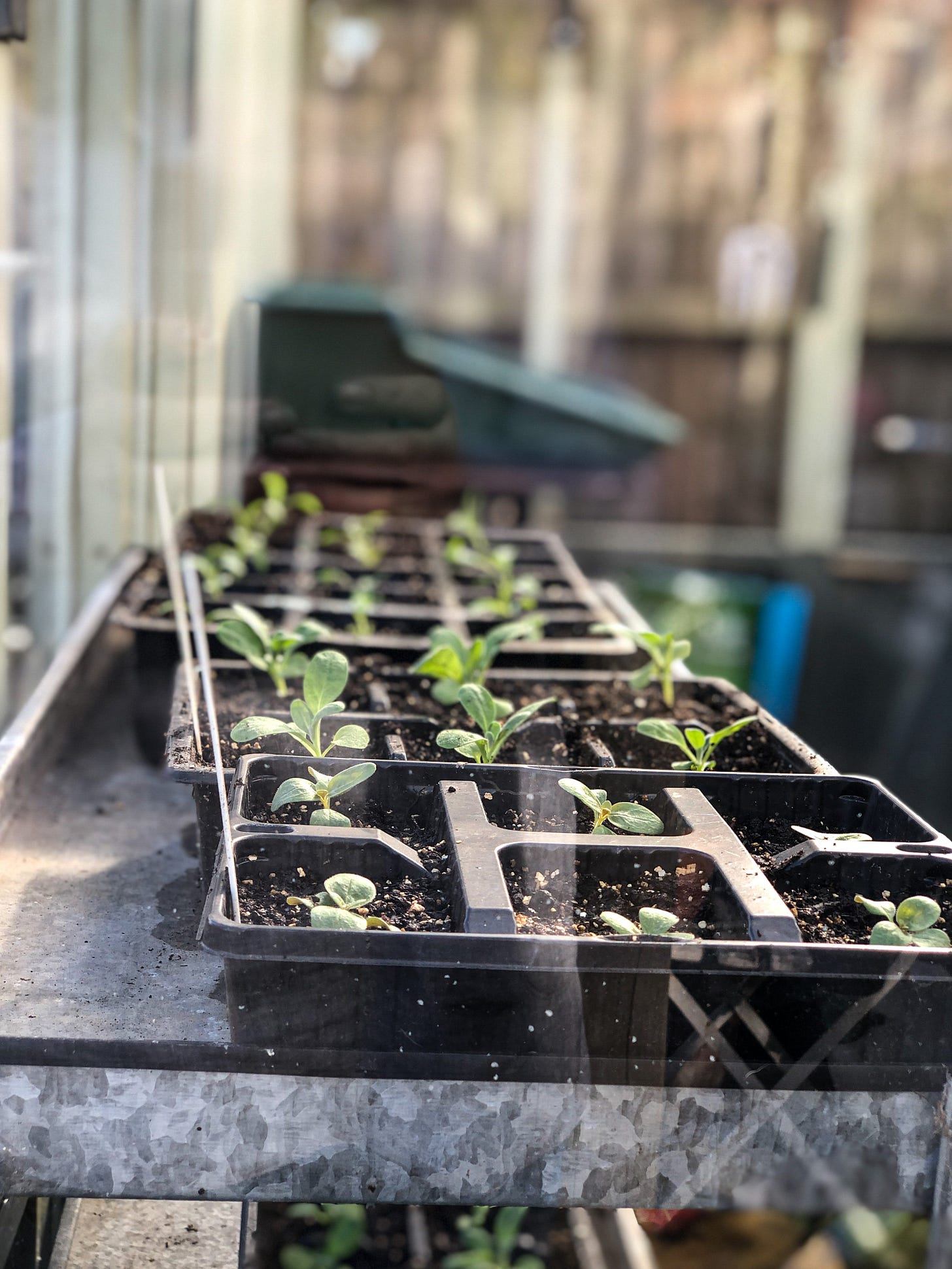 Being in lockdown and slowing down a little has really made me think about what matters and it's made me look at A Bunch Of Wild anew… again. I can't tell you how relieved I am not to have my Ampthill shop, we were just weeks away from signing a new lease in Hitchin so I really have a lot to be thankful for. I'm trying my best to still buy from small independent businesses where possible but it's difficult when your watching the pennies too!
At the moment I am really enjoying chilling out with my animals and making plans for the future. It's also freed me up to be making more ceramics which I love! I am missing hosting my workshops though, I can't wait to start them again.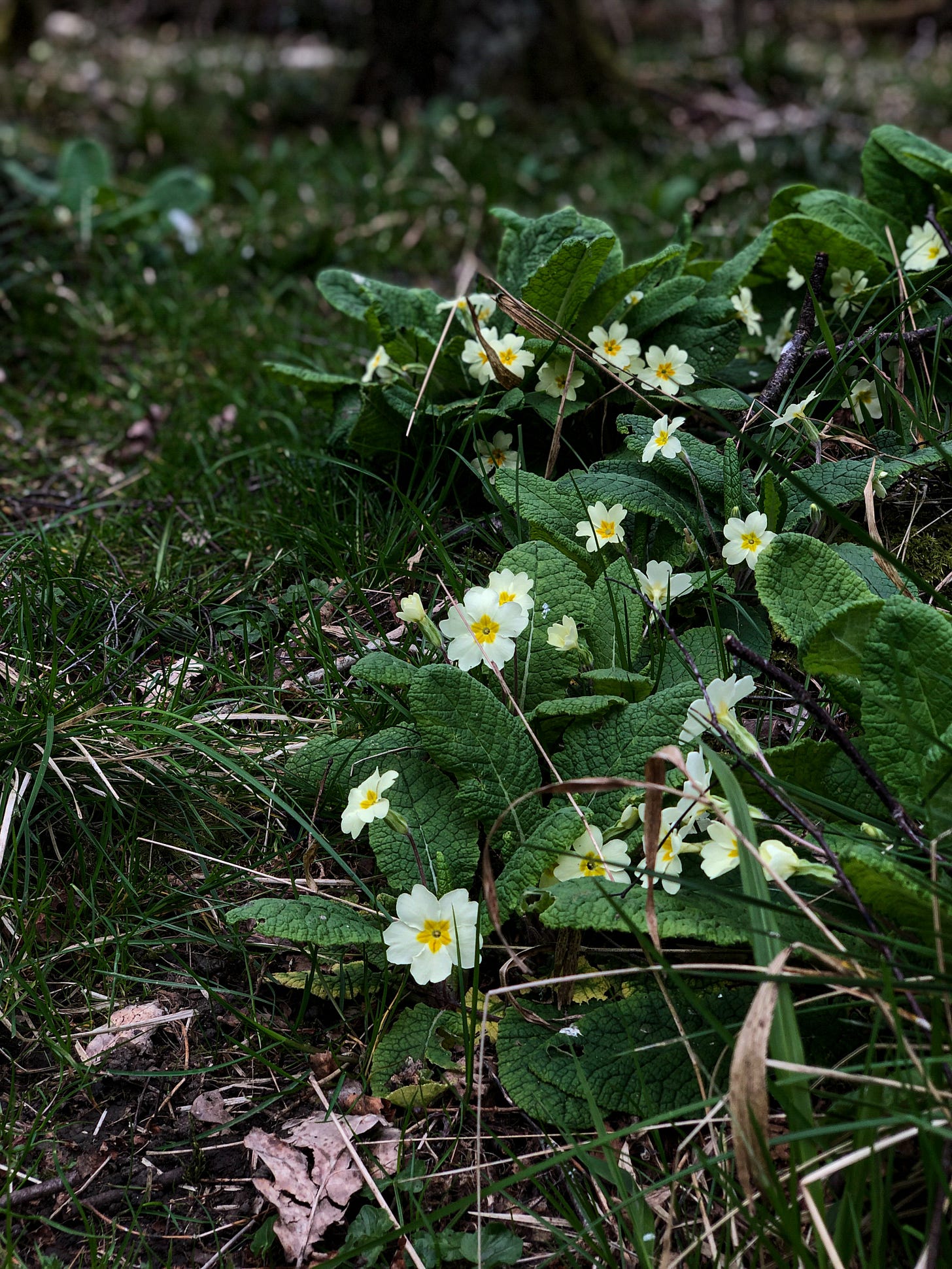 Dog walks have become a very busy affair! I've never come across so many people on my walks, still, everyone tries to keep the distance. I wonder if this will set the path for a very healthy way of living again. I see a lot more families out now which is lovely to see, I think we may have some generations growing up loving nature and maybe not so addicted to their technology… maybe, what do you think?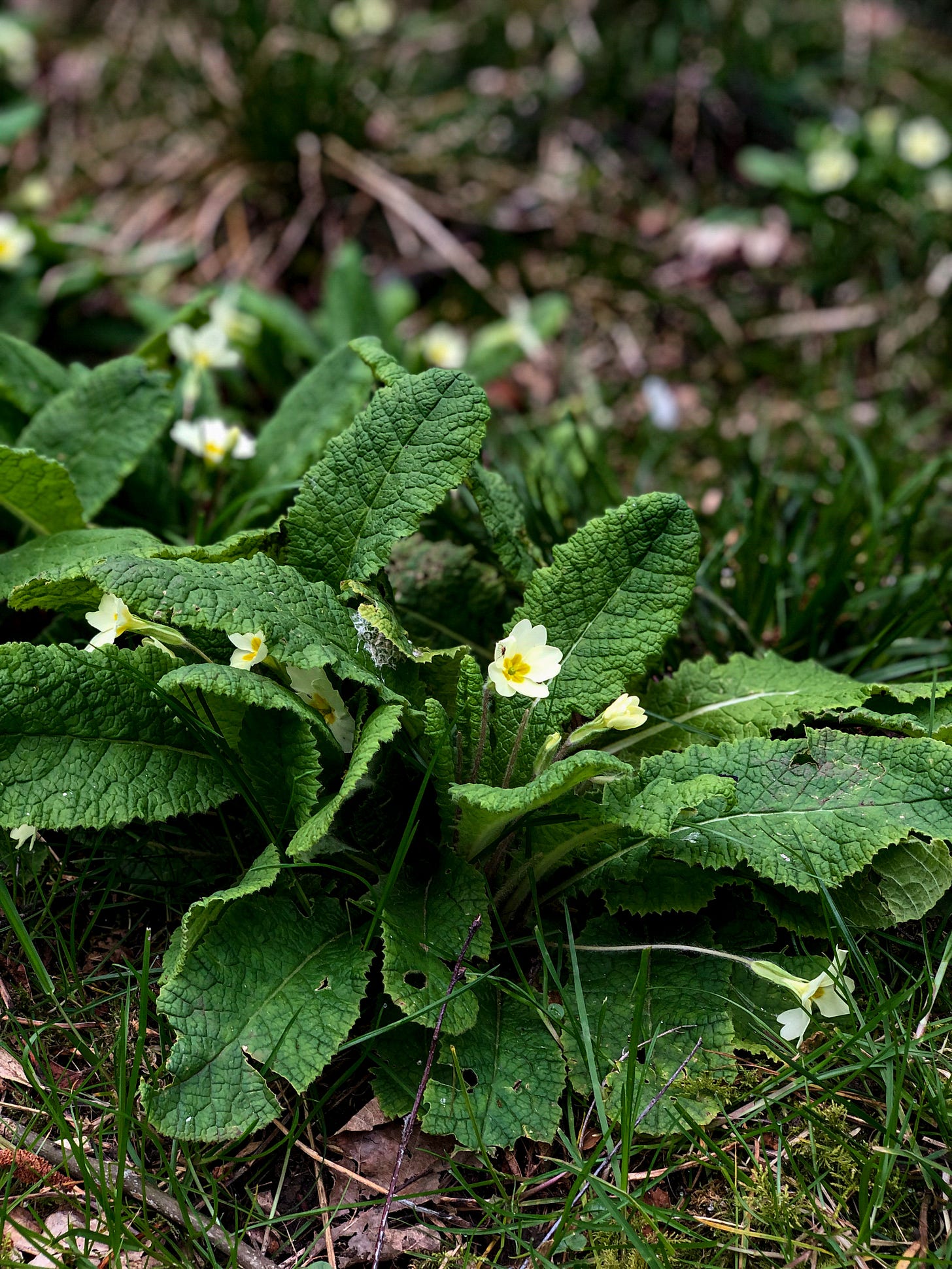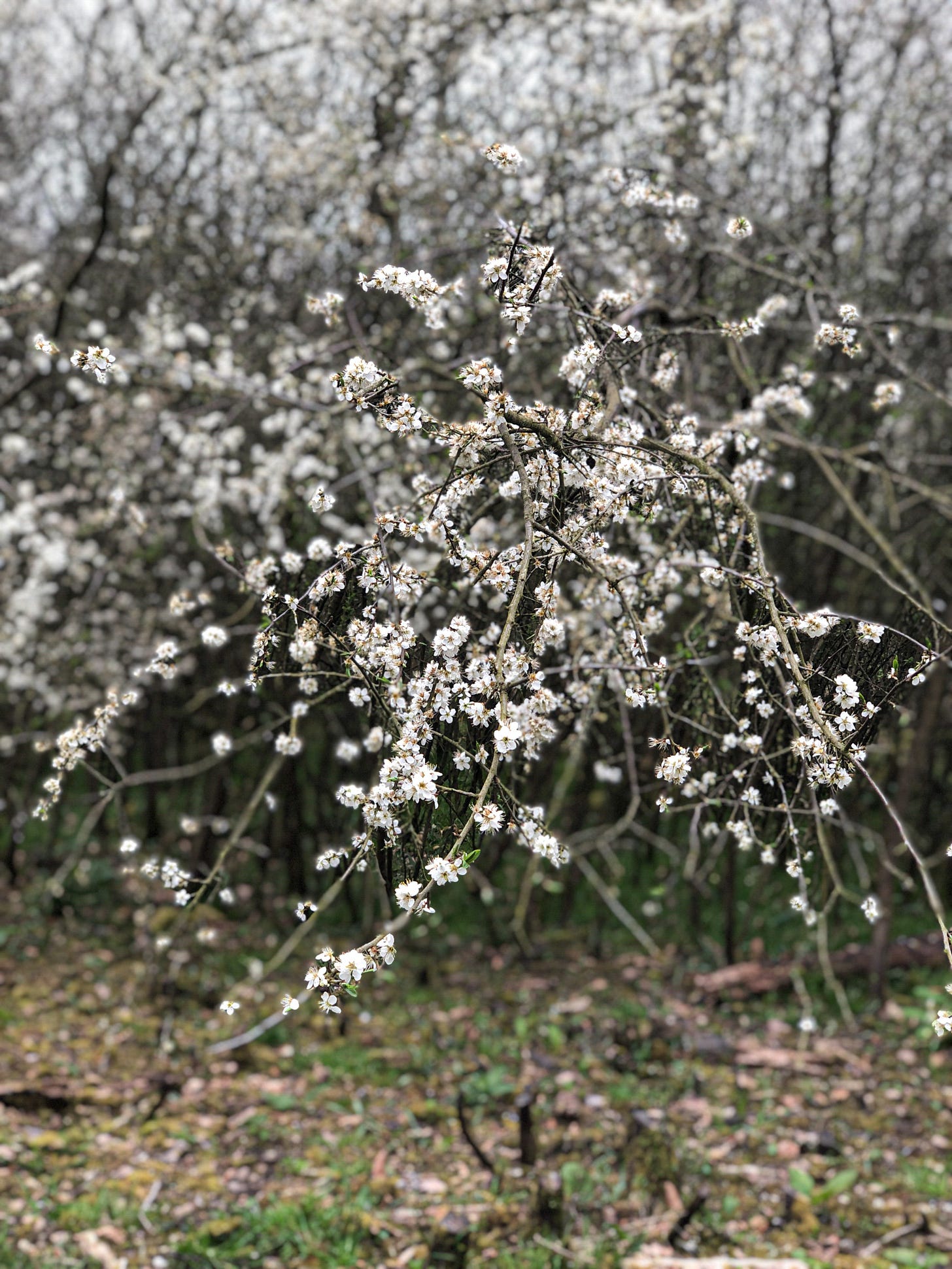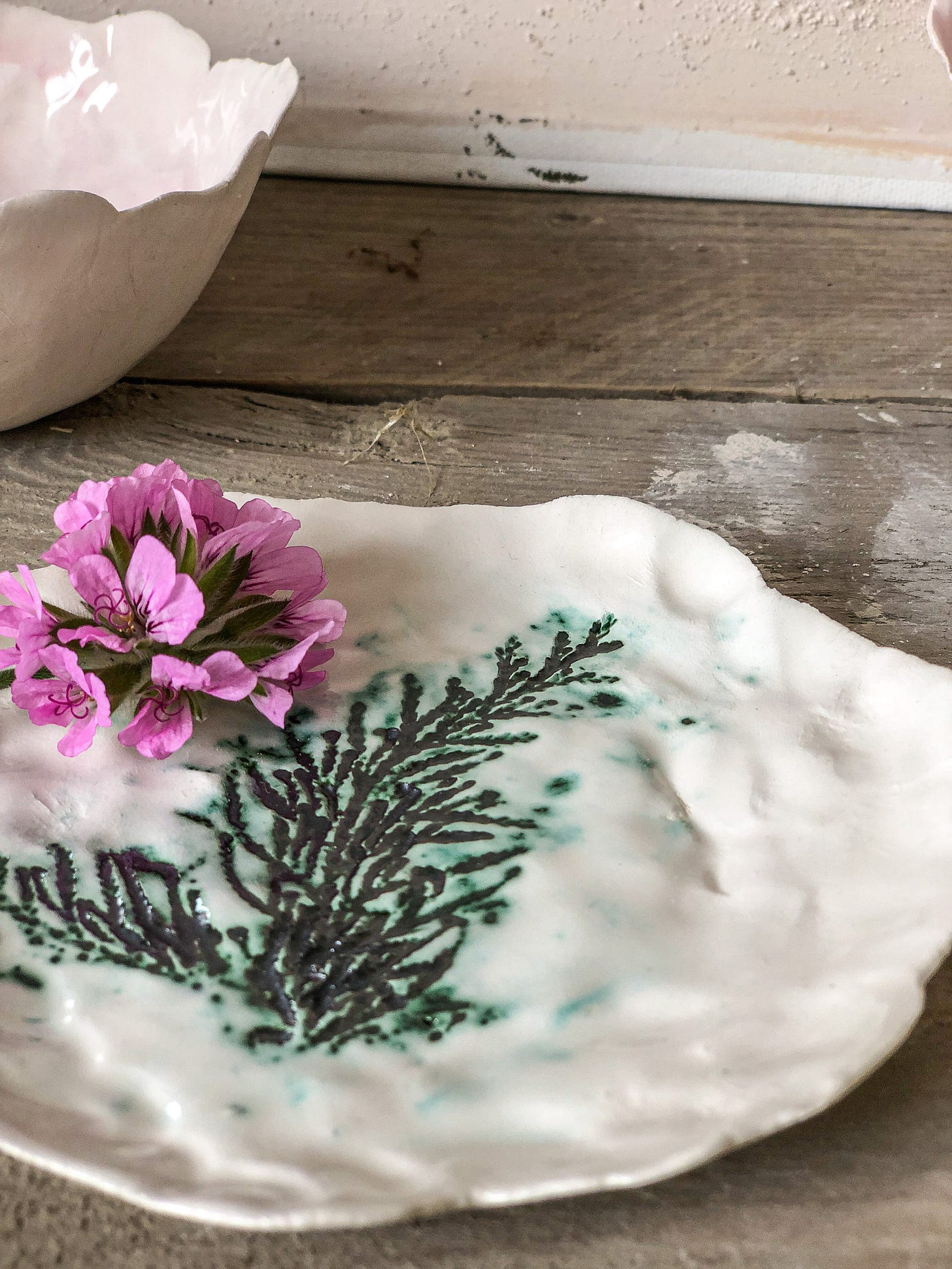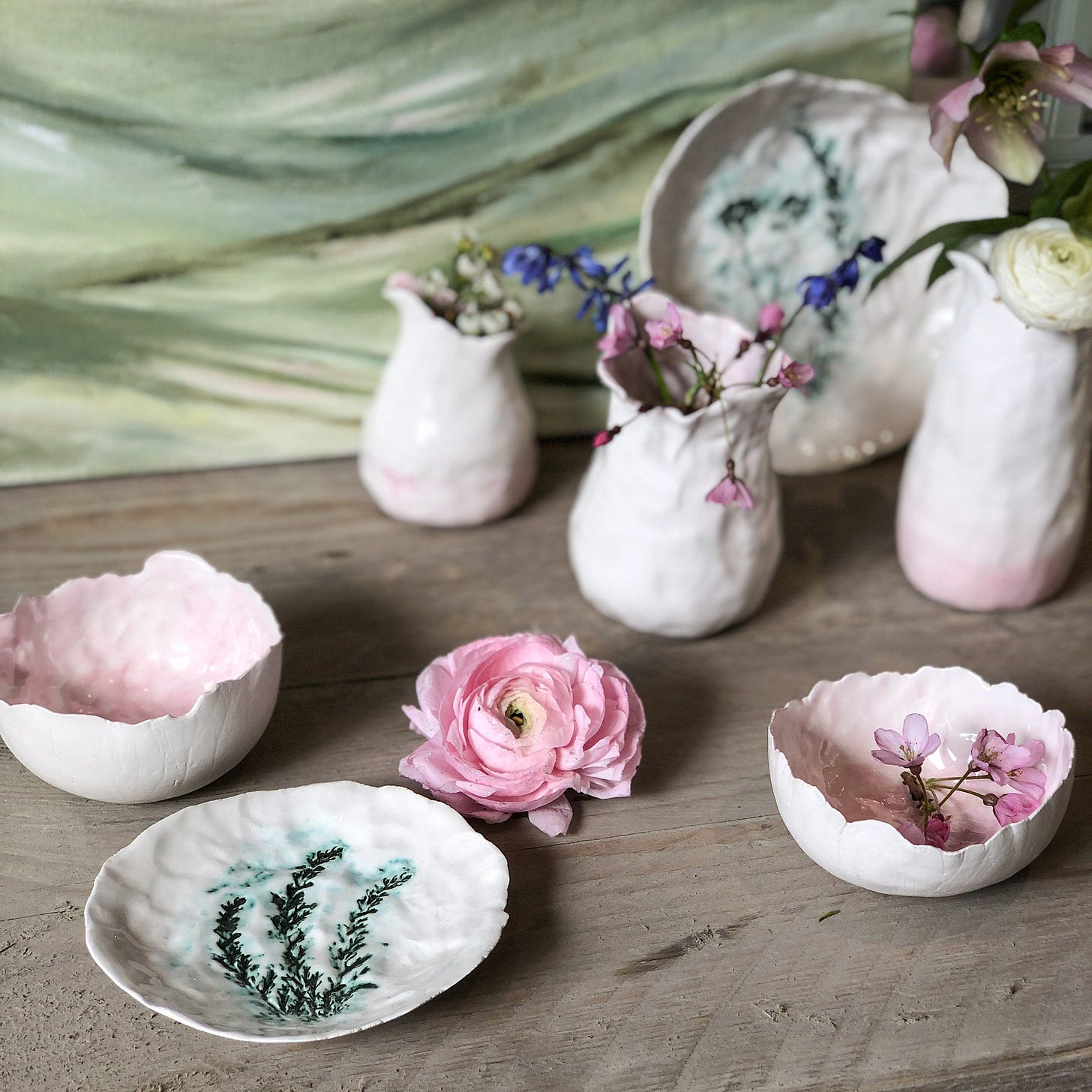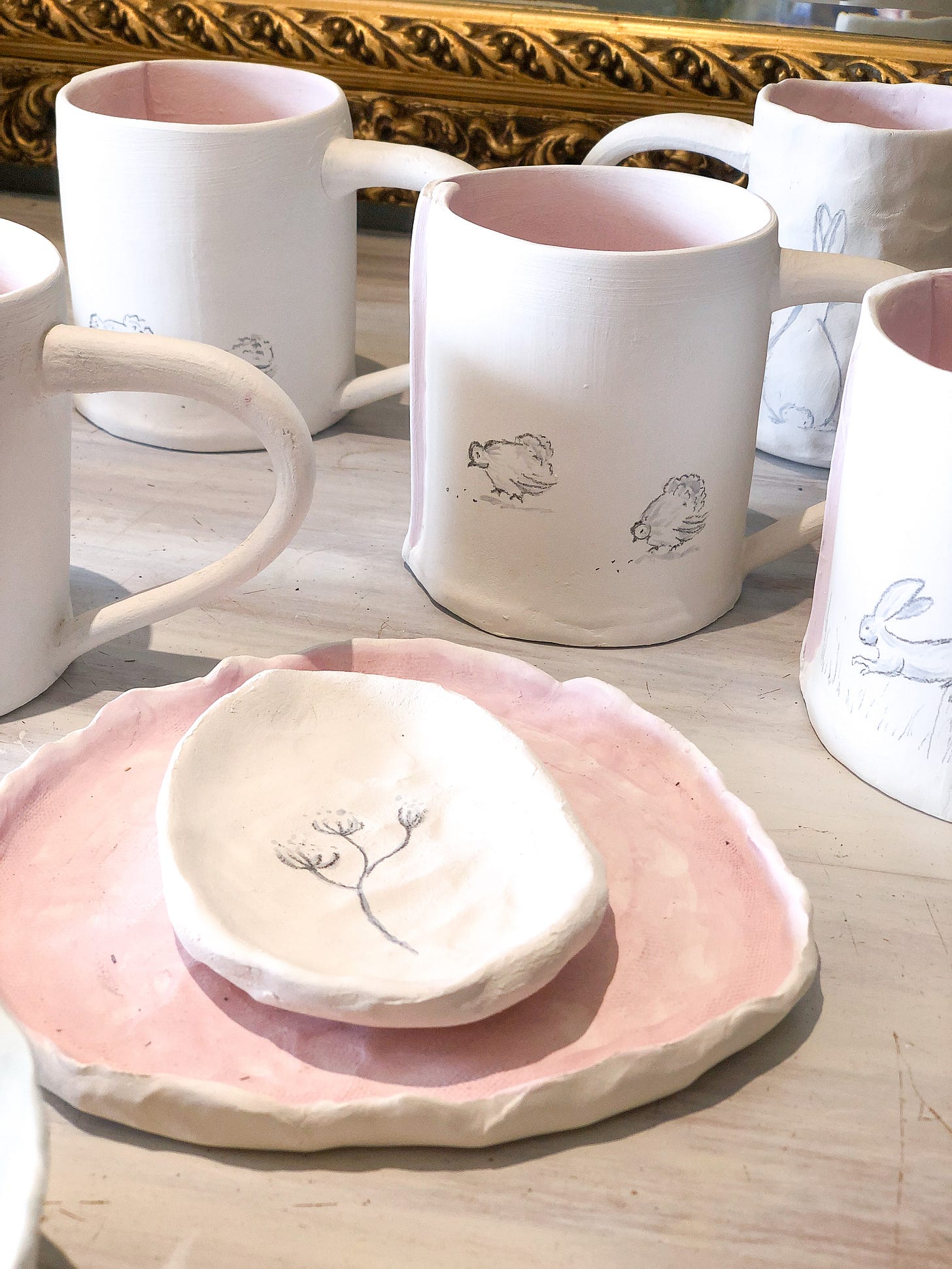 Anyway, I hope you are keeping well and managing to find some enjoyment in this funny world.
Tiny things I really appreciate…
Having a cup of tea in the garden.
Not setting an alarm.
No more washing school uniforms or ironing shirts!
Seeing spring emerge.
listening to birdsong.
You try, see how many you can come up with.
Speak soon,
Emma xx