Booking now for ceramic workshops
Botanical ceramics.
Hello dear friends,
As promised you are the first to know of my new workshop dates!
I have a day time and an evening botanical ceramics workshop where we will be hand building plates.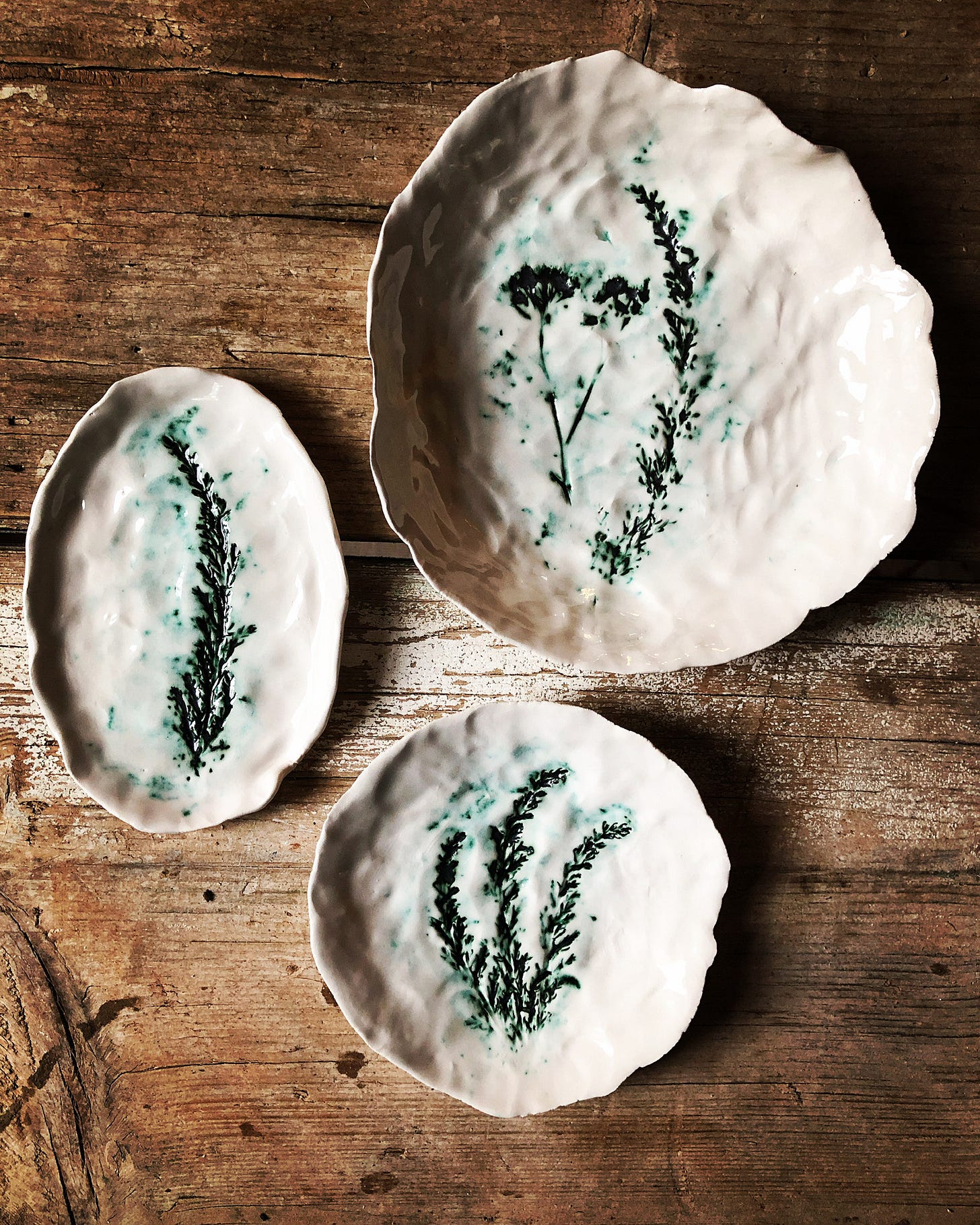 The day time one starts at 11.30 on the 5th of March and the evening one is on the 19th of March starting at 6.30
Places sold out immediately last time but you will still have a days grace before the class is added to social media.
Emma x