Changing direction and moving on
A personal note from A Bunch Of Wild.
Hello my dear flower loving friends, how are you all?
So it's been a while again hasn't it… I feel the need to give you an explanation although I'm sure its a similar story for many of us right now. This is a rather personal note to you all. I do consider my flower friends, well, friends. Let's start with a flowery pic shall we…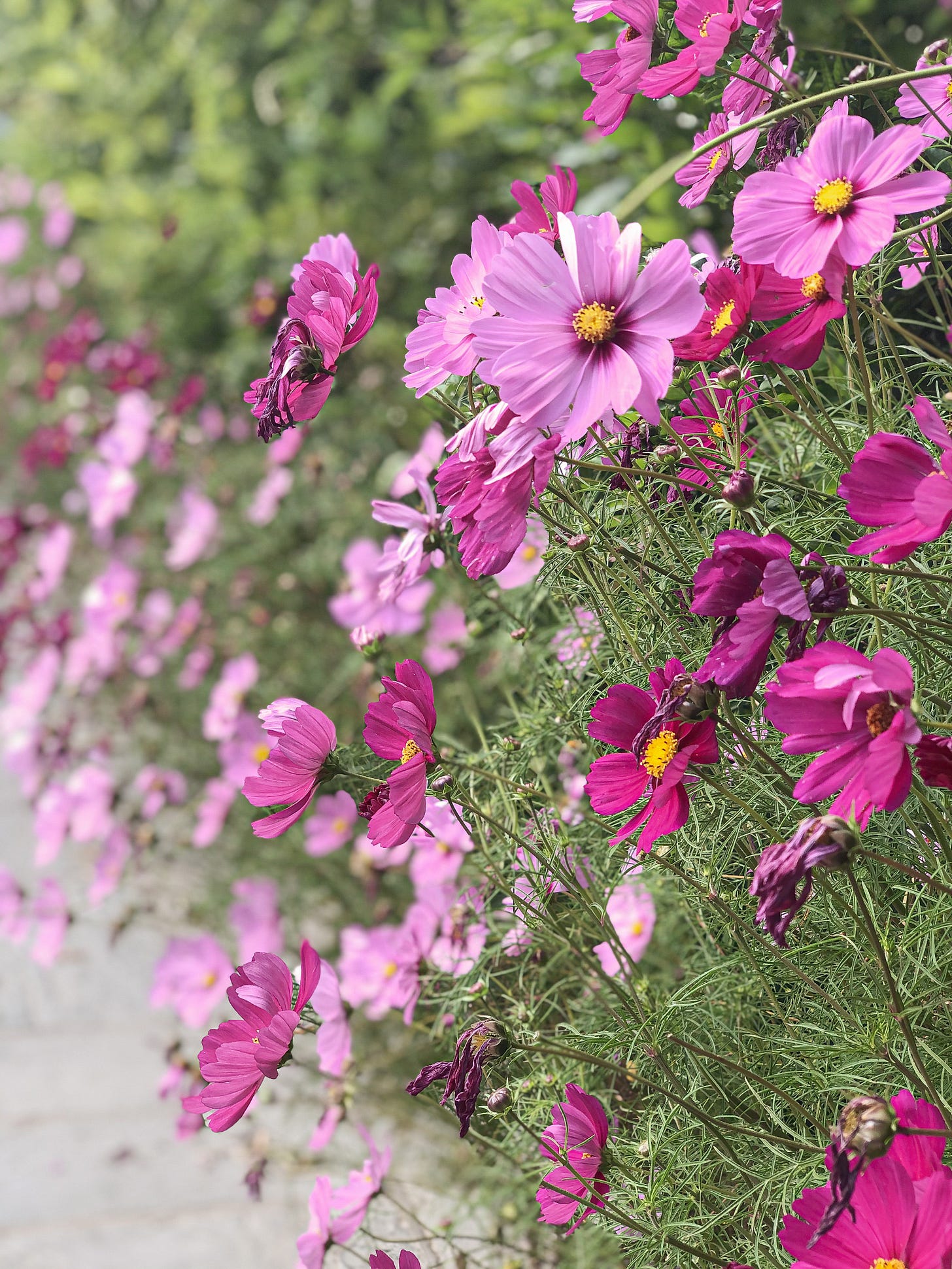 Ah that's better…
So I've gone quiet as quite frankly this Covid virus has knocked me for six, quite literally too as I had the virus at the end of March, so did my husband but we both had very different symptoms. This was during lockdown and luckily I had already had a big shop delivered so we could self isolate easily thank goodness. It took a while to recover as we were both left feeling utterly drained for a couple of months. However the warm spring got us both through and I'm glad to say our fitness is back to what it was.
During this time my business has taken on many different looks in my head. Obviously I couldn't open the shop again (something we were planning on doing in Hitchin) and I couldn't host workshops. I found myself turning more to my ceramics business to keep me going. Something I just love doing! And we did our garden. The weather really has been wonderful hasn't it. I got used to living in our bubble and soon didn't want to step out of it. You see, I'm naturally quite solitary so being in lockdown was a strange kind of relief. It gave me permission to stop, to get off the ride and just slow down. I have done so much soul searching and pondering over my little flower growing business. You see, it really has changed a lot since the beginning. I like change, things have to evolve. Take this pandemic for example, you cant just plough through it, you have to adapt, make changes and see what works now.
More pics? Yes I think so.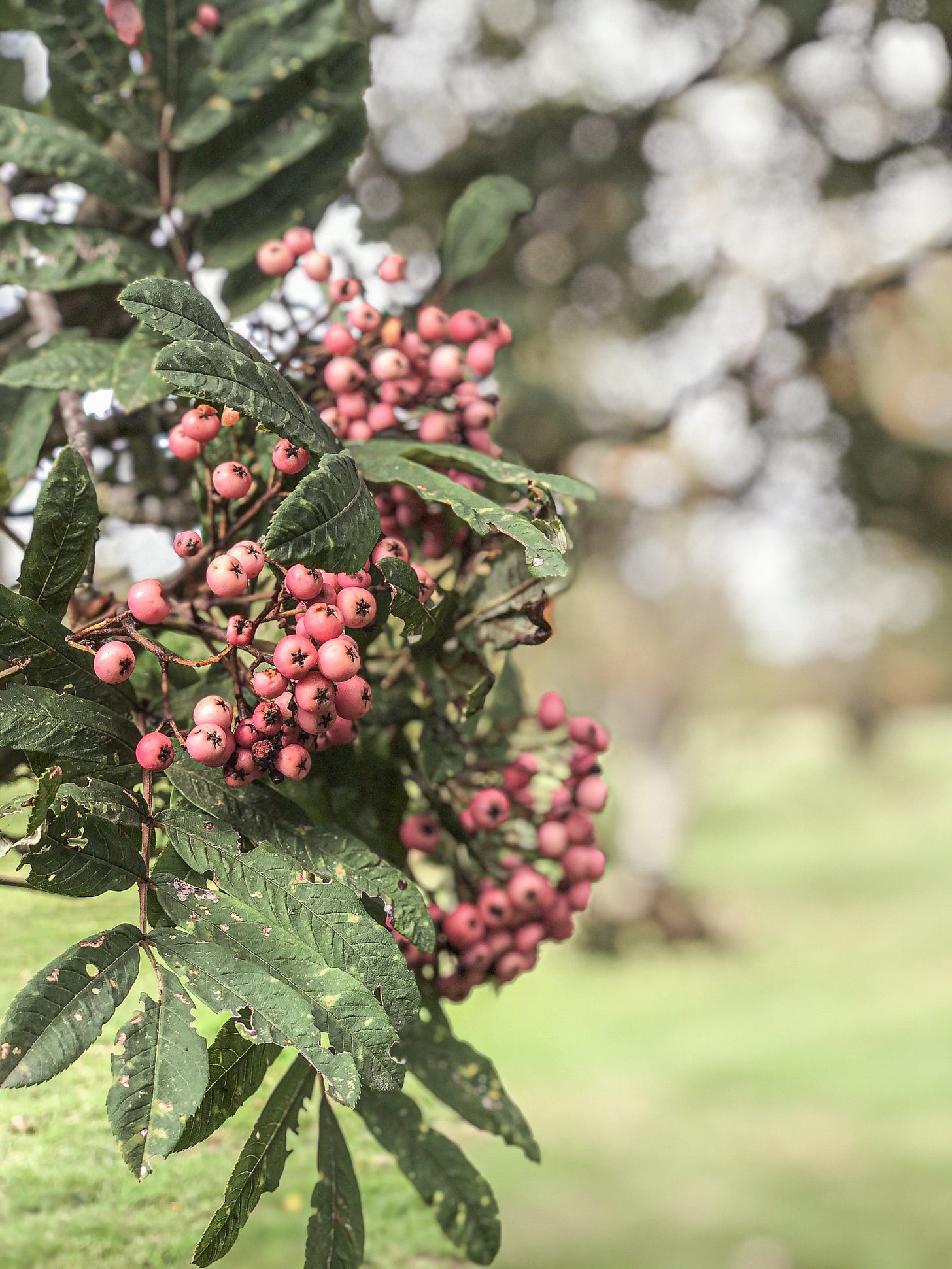 Autumnal berries, that's better.
So, I have been going round and round in circles with A Bunch Of Wild. Some of you are desperate to do workshops, others still would rather wait. I was going to do online workshops but that to me just didn't seem good enough in the end. It just doesn't feel like enough of an experience right now. What do you think? I really would love to know. During this pondering and feeling quite down, I thought what really makes me happy and my customers happy (apart from flowers… obviously). And it is creativity. I get asked questions on how to do so much stuff, be it from florists, want-to-be flower growers or people that just have a passion for gardening or crafts. Learning is what makes me tick. Creativity, handmade and passing on knowledge with friends.
During this time I have been very creative on my own little projects. My biggest love is actually photography. My dad used to be a wet film photographer and he taught me everything the old school way. I use digital cameras but the understanding of composition came from him. Inspired by the seasons I've been making wreaths and ceramics and painting again. This is the kind of creativity I now want to share with you and it all starts from a passion of flowers. They are my main subject, my constant source, I just love them. My daughter has just started art college and she came home the other day and said to me 'mum, everything I do, its all about flowers' I Just smiled.
So the business is changing shape again. I have no desire to open another shop. I do however wish to still teach in person but only when it is safe to do so. The hall I use is still shut and I'm just not comfortable having people in my home until I can figure out how best to keep people safe (including my family). As soon as I have worked this out you will be the first to know! But to be honest, I really can't see how to do them right now without contradicting everything we know and are told. (If you have any ideas please let me know.) And I just have to hope you can respect my decision, it hasn't been an easy one to make. All vouchers have been extended until the end of 2021.
So that brings me to the crafty side of things, I shall be sharing my mini classes on here and on my blog and for now there will be no charge. I want to thank you for sticking by me from the beginning.
I'm also going to be re-opening the online shop at the end of the month. It didn't feel right for so many months, I felt so guilty which I know now is silly but there we are. It shall be stocked with my dried floral creations, ceramics and carefully sourced homeware.
You can also now find me at Woburn Sands market on the second Saturday of the month where I sell all my creations.
I still feel a little like I'm chasing my tail if I'm honest but, I know I'll get there in the end.
I hope you are well and enjoying the start of autumn.
Emma xx