Last day in our Ampthill shop
And hellebores from the garden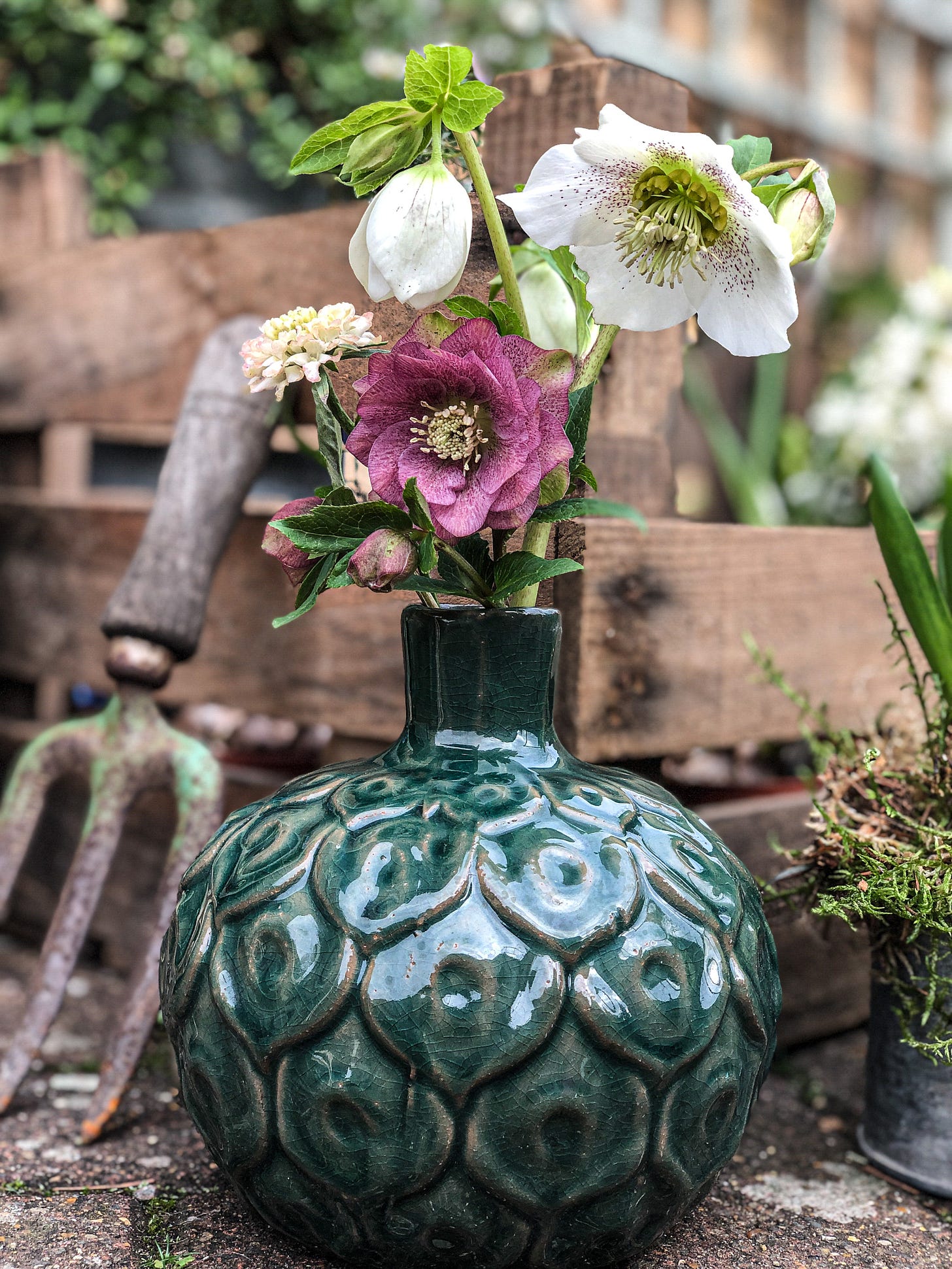 Hello dear friends,
Just a quickie to remind you that it's our last day in our shop in Ampthill, we're open till 4pm.
Whilst we search for new venues to pop-up in I can confirm that we will be at Woburn Farmers Market from March (every 3rd Sunday of the month) and I will be releasing dates for our home shop soon!
In the meantime you can order flowers through our blog and shop on our website for our home and garden wares, plus my botanical ceramics and flower art.
Have a lovely weekend.
Emma x