Putting up the greenhouse and making flowery plans.
Plus making ceramics and art.
Hello dear friends,
Before we hit lockdown I'd ordered a new wooden greenhouse for the garden. Thankfully it came this week 🤗 and we've been painting it and putting it together. We've still got the glazing and the roof to go but here are a few pics so far…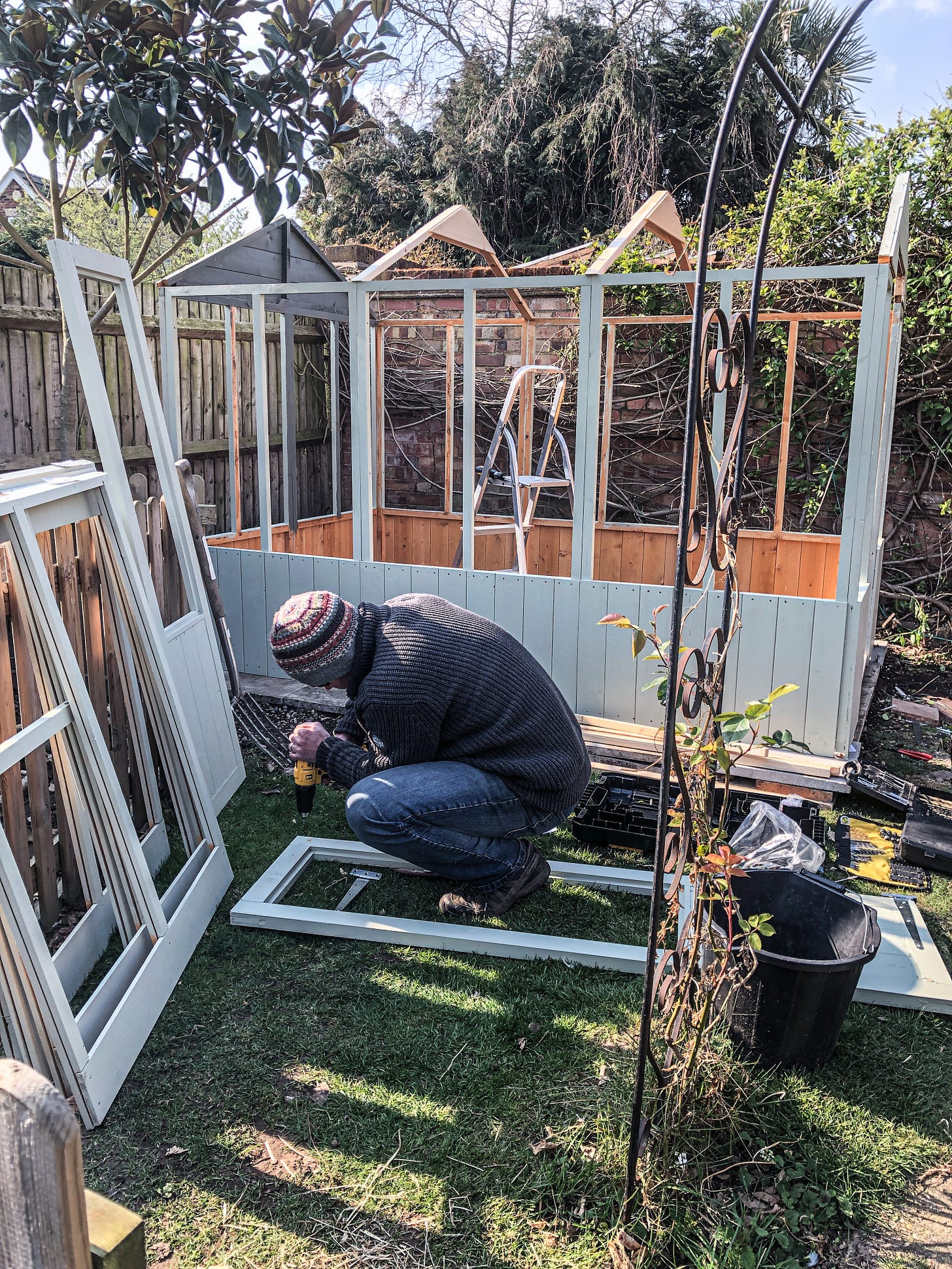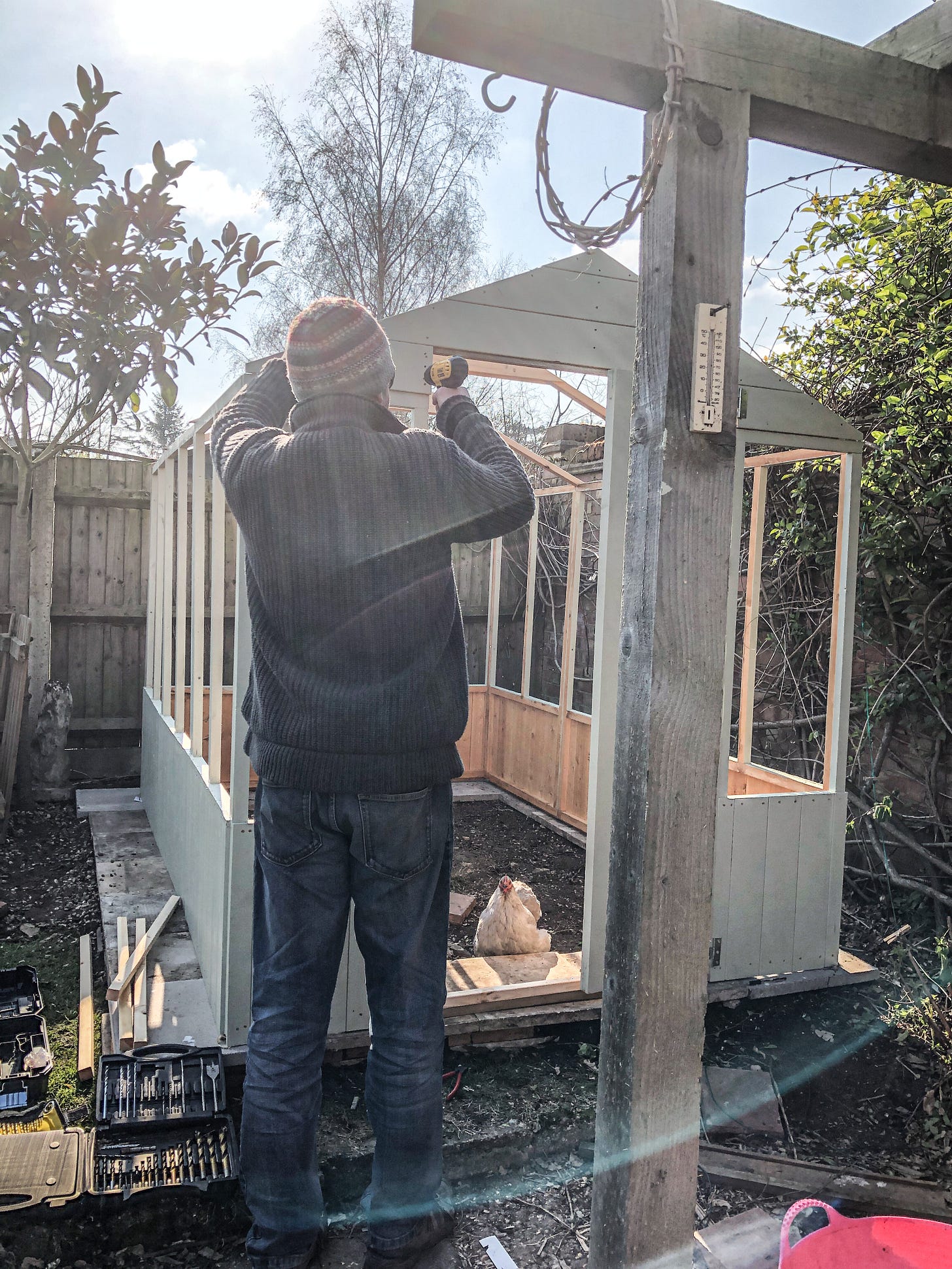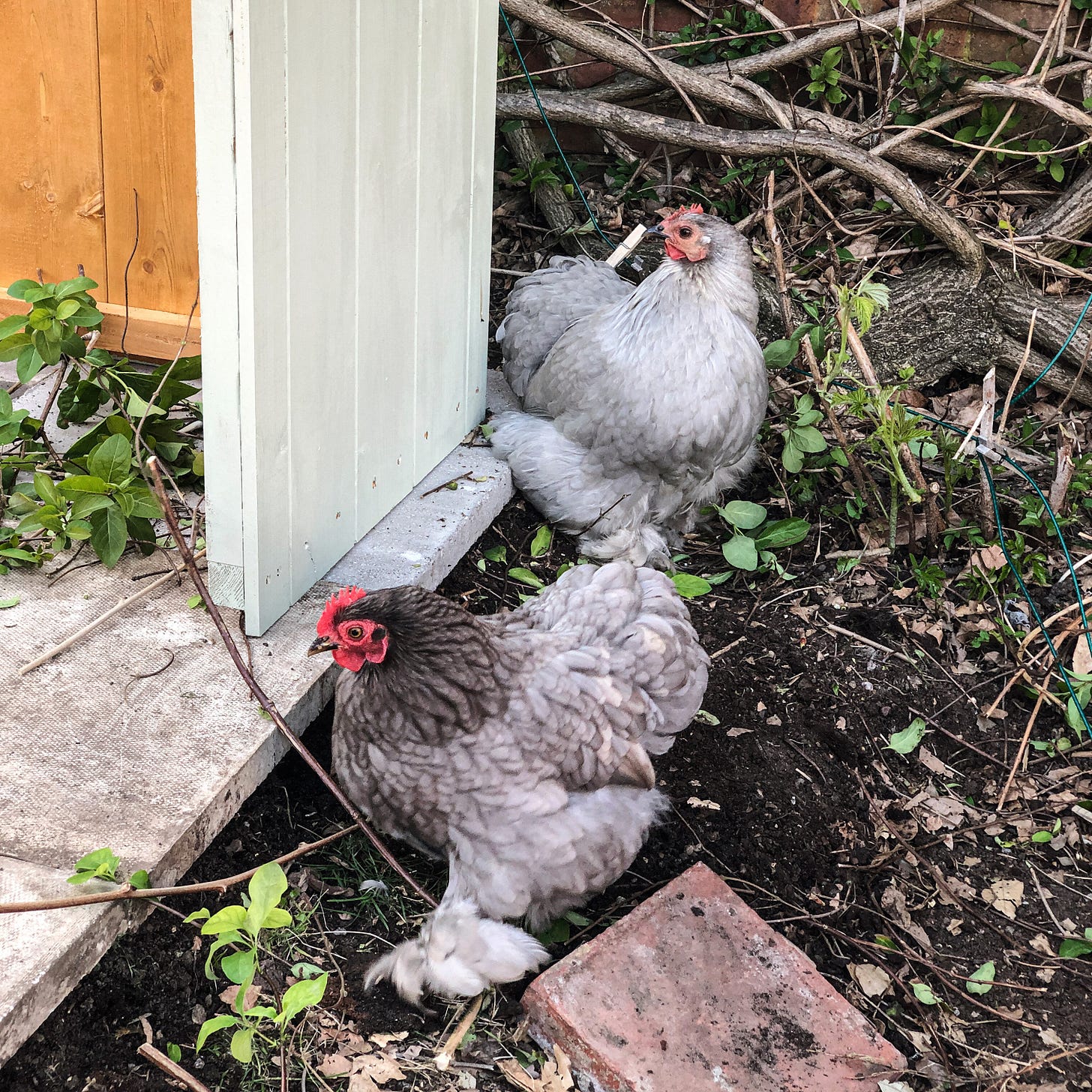 I've painted the outside in Farrow & Ball vert de terre and I'm going to paint the inside in a slightly darker grey/green. I've got a vintage drop leaf table and Lloyd loom chair to go inside as well as my plant shelves. We're going to put a little raised bed down one side to grow our tomatoes in. Actually, because of the situation we're now in we've decided to grow a lot more veg this year. I haven't quite figured out where I'm going to plant it all though.
As for the outlook of A Bunch Of Wild, well I've been busy sowing lots of seeds and reminding everyone that I have a FREE online cut flower patch course. I'm also thinking of doing more YouTube videos, I do have a channel but it's been a while. Obviously when all this is over we will resume with our markets and our garden pop-up shop. But until then, I'll be growing lots of flowers and will very soon be offering a doorstep delivery service and I will also open the garden gate for passers by. We're still a few weeks off of having any flowers yet but I'll let you know as soon as we do.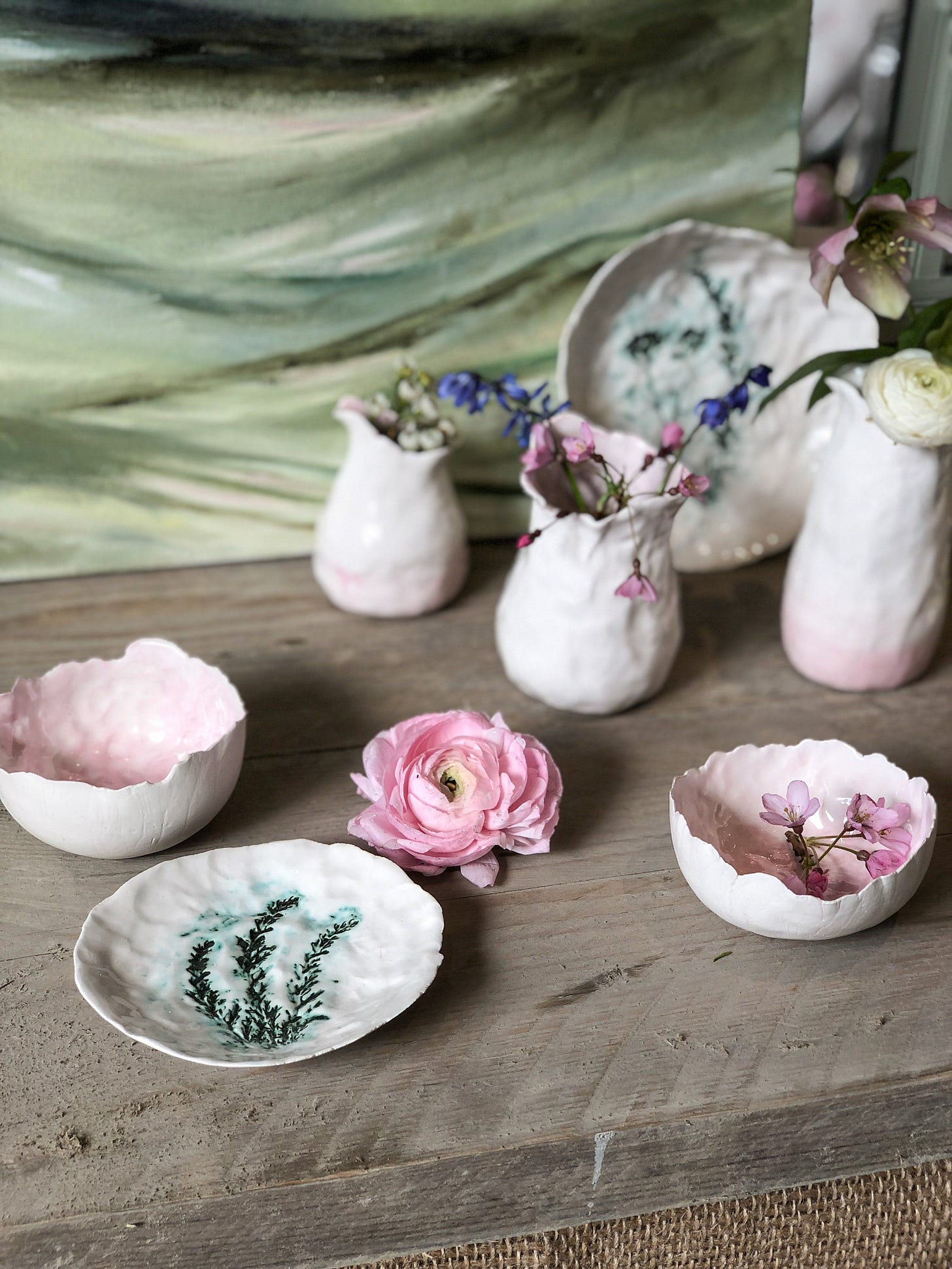 I've also been very busy making new ceramics and paintings for my online shop. Unfortunately my in person workshops have all had to be cancelled but I promise to put new dates up as soon as this is over! I will be doing my ceramic classes, pick your own flower mornings and I have a phone photography for Instagram class that I'm really excited about too!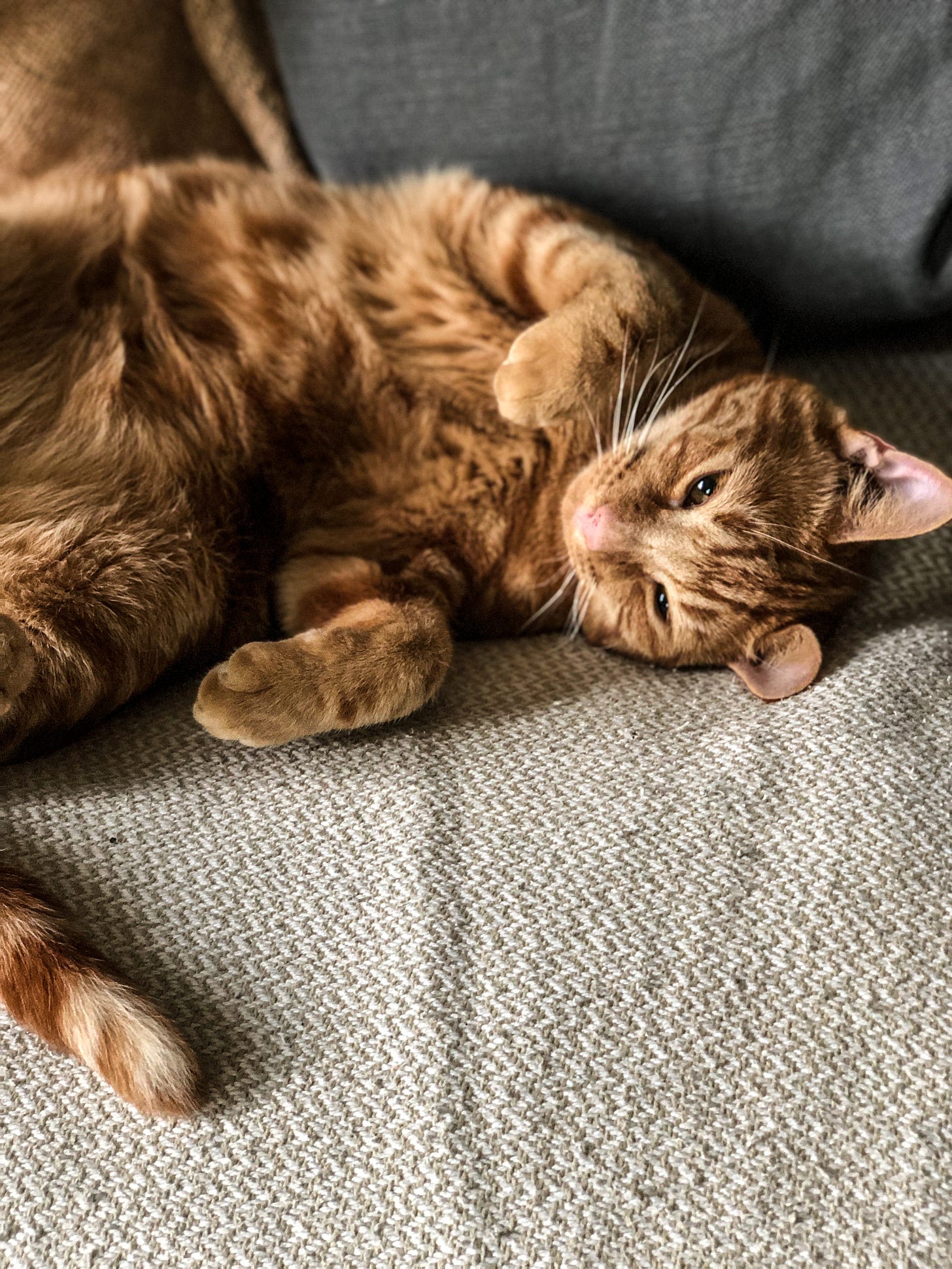 Business aside… this week I've been enjoying the sunshine, loved spending time with my daughter as she celebrated her 18th birthday, snuggles with all my animals and drinking lots of tea.
I've also loved lazy mornings and not being in a mad rush to get everything done.
I will keep posting on Instagram and check in with you all next week. Take care my dear flower loving friends xx