Winter pick me up floral workshop
Winter arrangement with A Bunch Of Wild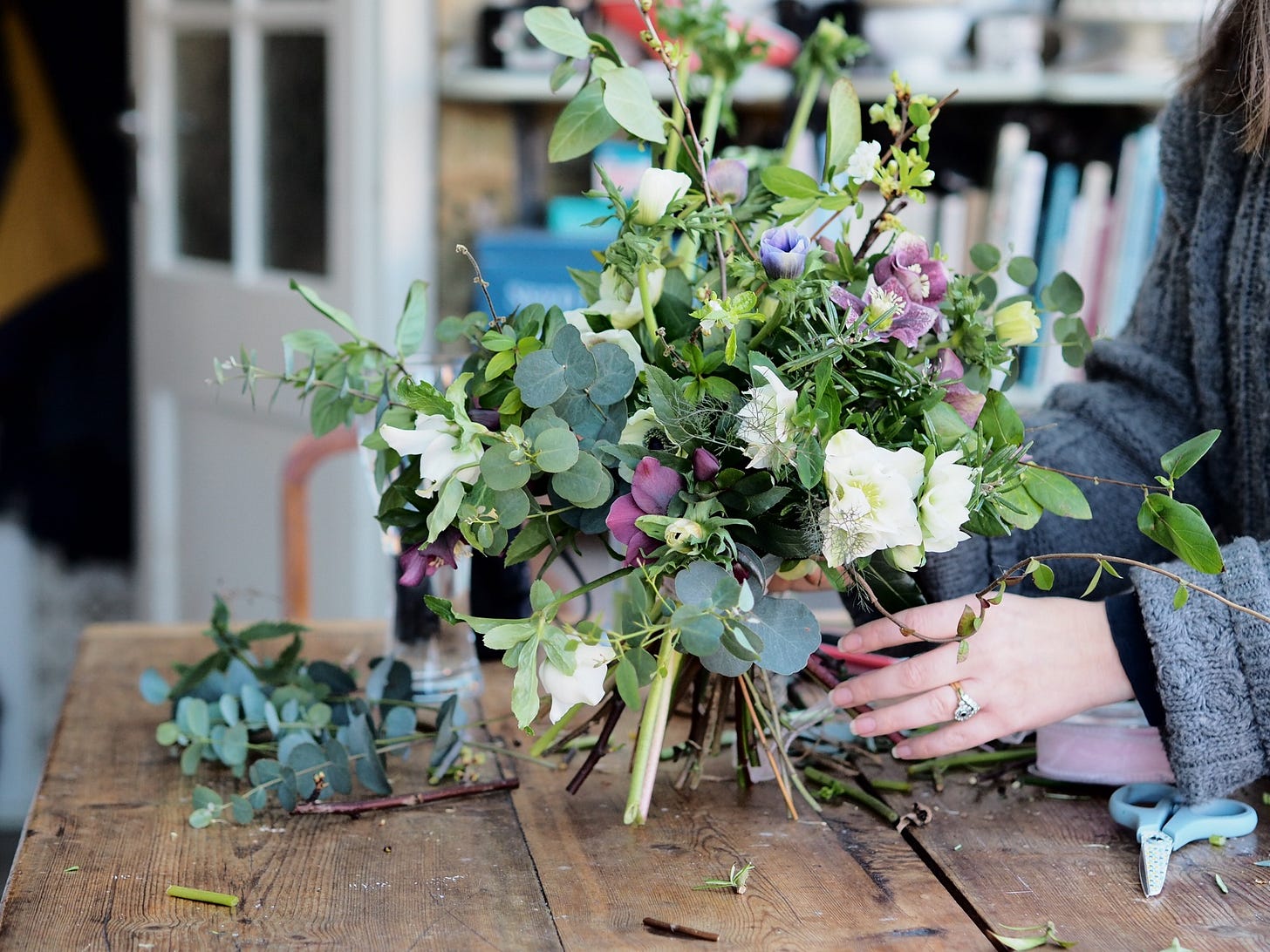 Hello my creative friends,
I have a wonderful new workshop which I think is going to be sooooo welcome after the hype of Christmas and New Year!
Join me at my favourite little hall in Steppingley on the evening of the 6th of Feb for a little creative boost and beat the winter blues! So flowers always make the dullest days/months better and playing with flowers does wonders for the soul!
I'm going to be running a very relaxing workshop where I teach how I put together a very natural looking garden posy. You'll get to have a go at creating your own arrangement using foliage, seasonal foraged finds and beautiful blooms in pale shades.
Click here to read more about it!
As always my classes are kept small and comfortable, no more than 6 in the hall.
I think this class also makes the perfect gift! Just saying…
Emma x